Experience Reiki
Reiki sessions last about 60 minutes and cost $90 per session.
Please arrive 15 minutes prior to your session to allow time to fill out forms and get acquainted.
You can book an appointment under the schedule tab.
What is Reiki?
Reiki is a Japanese healing technique where a practitioner uses touch therapy to balance energy centers in the body. The result: an empowered body that is more resilient to stress, and better able to relax and heal itself.
Reiki translates to mean "universal life force energy". When we are stressed, tired, or experiencing physical ailments, it disrupts the natural flow of our life force energy. When blocks happen, it causes physical and emotional imbalance, limiting the body's ability to restore itself.
While there are hundreds of energy centers in the body, Reiki focuses on the 7 primary chakras, or energy centers in the body. These primary 7 chakras correspond with the endocrine system, which is made up of glands that produce and secrete hormones and chemicals that regulate the activity of your cells and organs.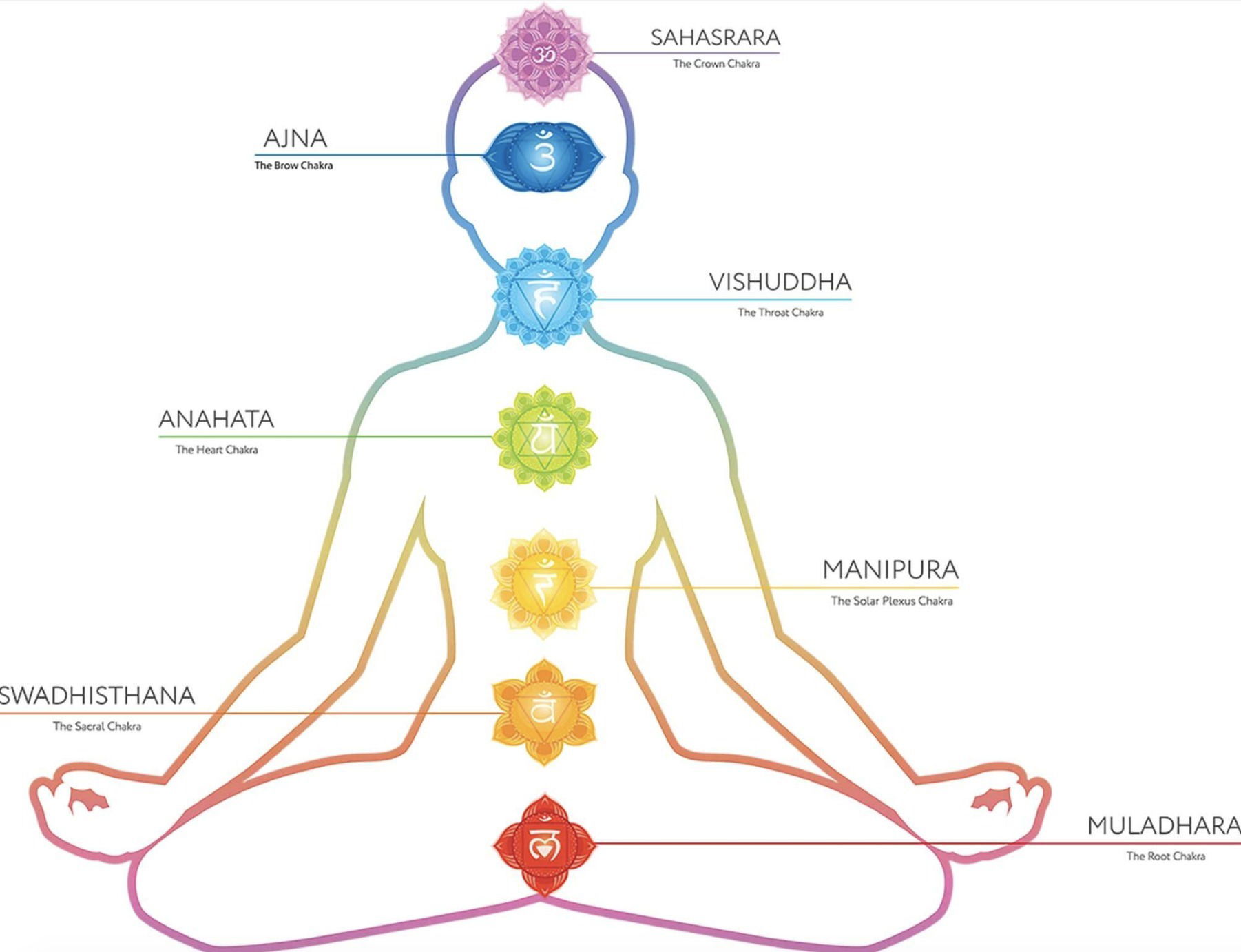 How is Reiki Performed?
Your Reiki practitioner will touch or hover over these energy centers to restore serenity and harmony to your body.
In Reiki, we can see ourselves as more than just it's physical form. While much of our western society is focused on our physical self, there are more layers to our energy field including emotional, mental, etheric and spiritual. All of these layers affect one another. Reiki takes a holistic approach to offer healing to all of these layers of the self.
Who can Benefit from Reiki?
While everyone can benefit from a balanced body, Reiki is especially helpful for those struggling from:
Reiki is safe and there are no harmful side effects. Reiki is not a replacement for medical therapy. Instead it will compliment any form of conventional medical therapy. If you have any symptoms of illness, you should see a doctor. Your Reiki practitioner will not diagnose you or provide any medical advice.
What you may Experience During and/or After a Session:
Just as each person is unique, Reiki impacts each person in a different way. Some people may feel hot or cold sensations, while others may experience tearfulness. Be open to your individual response to Reiki. Discuss your goals and current energy state with your Reiki master prior to your session.
How many Reiki Treatments do I need?
While one session is beneficial for providing short-term serenity and balance, it is recommended to have 3-5 sessions at weekly or biweekly intervals. The effects of Reiki build up cumulatively. Once improvements are made, treatments can be spaced further apart.
Having a course of Reiki treatments is excellent self-care and can help produce long-term holistic balance.
Testimonials:
"My Reiki session with Amanda was energy changing! I didn't know what to expect and I was pretty anxious about it. I just had hip surgery and was feeling I needed something. Amanda suggested reiki, and it was just what I needed. When the session began, I was still anxious; however, I thought my body was flat and relaxed. During the session, I noticed how tight my body had actually been as I sunk into the table. I felt my body releasing blocked energies with each breath. Amanda was gentle, knowledgeable, and skilled at her practice. I look forward to continuing to incorporate Reiki into my healing." - Becca B.